Oddball Keyboard
The Oddball is a split mechanical keyboard with an integrated trackball. While drawing inspiration from things like the Jian and the Dactyl Manuform, it is instead designed with a switch plate and PCB to give it durability, replicability, and a more utilitarian look. It has a relatively minimal key layout, typically with 39 keys in total. The PCB is reversible so it can be built with 0, 1 or theoretically 2 trackballs. Due to the height and angle of the optical sensor, and as an ergonomic bonus, it requires a tented case.
Features
split design
39 keys
trackball
click, click + drag, scroll
dynamic CPI (trackball cursor speed)
columnar staggered keys
tented case
angled thumb clusters
QMK firmware
Version 1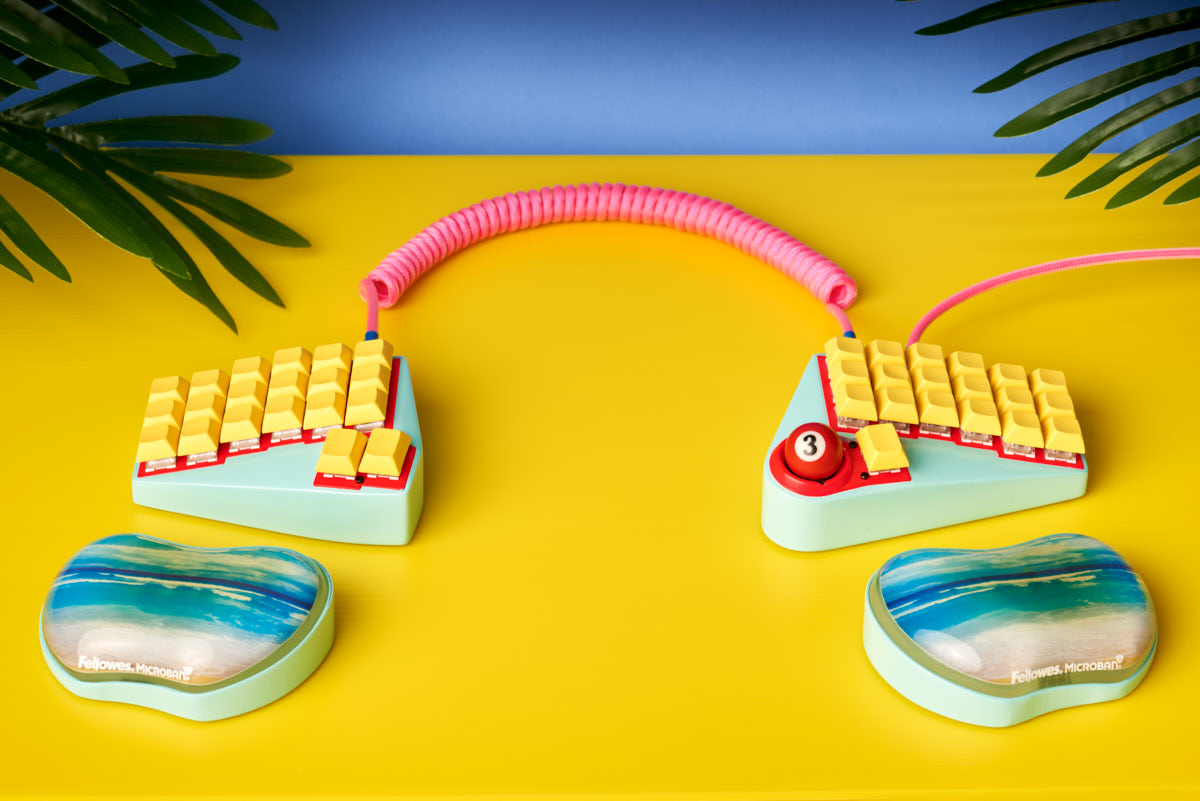 Version 2
gallery high quality / low quality
dual Elite C MCUs (USB-C)
both ADNS9800 or PMW3360 optical sensor support
improved trackball position
improved sensor mounting
If you have any questions, feel free to reach out.
Credit to Aaron Walker for taking the pretty photos.